https://mrfylke.no/Tenesteomraade/Plan-og-analyse/Kart-og-fagdata
Møre og Romsdal County Municipality solves tasks that are to big for the local authorities. The municipality is political governed. Our main tasks are to manage county roads and public transport. Another big task is operating high schools. Møre and Romsdal County Municipality is a large workplace with over 2500 employees, where five of us work with maps in different ways.
Our institution uses products from ESRI to produce different thematic maps with ArcGIS online (eg. figure 27) as well as ArcGIS Pro. We also use Geocortex Essential from Latitude geographics to publish a huge number of thematic maps for use in public planning (eg. figure 28).
We will continue to develop routines towards open source data from Geonorge (Norway's official map catalog) and SSB api (statistical agency).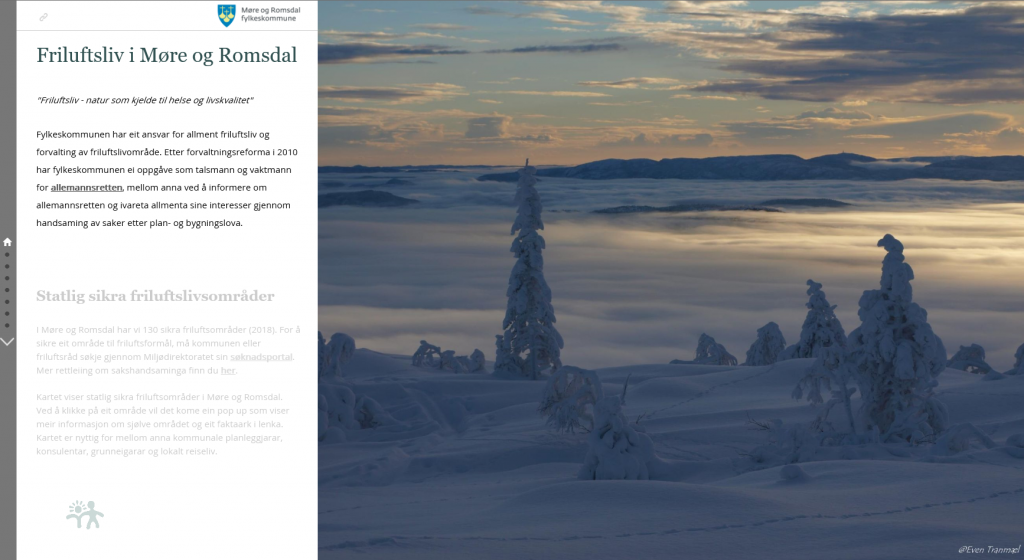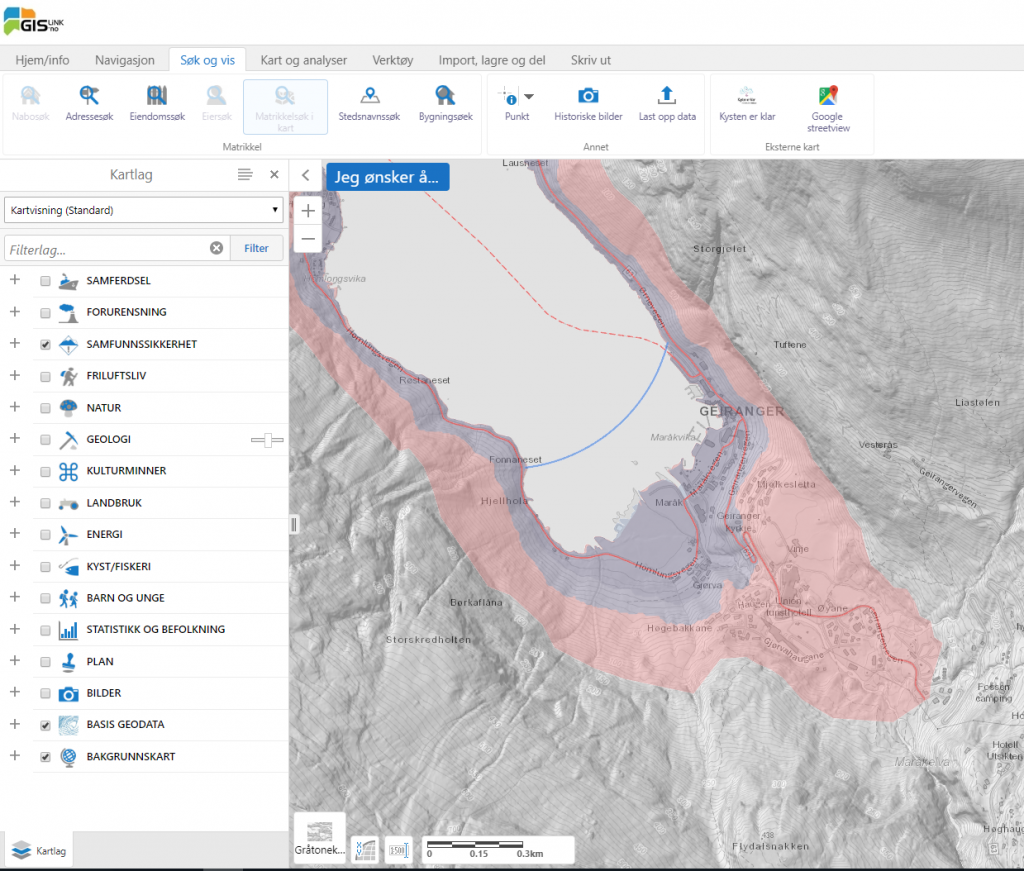 For more information about our map activity you can visit our homesite here: https://mrfylke.no/Tenesteomraade/Plan-og-analyse/Kart-og-fagdata